Thinking of pursuing a career in creative arts or communication?
Are you thinking of pursuing a career in creative arts or communication at Murdoch University? Our online event is perfect for you!
Due to the current situation around the COVID-19 outbreak we have changed the way that we hold our Creative Arts & Communications Open Night. Join our online open night and find out everything you need to know about studying undergraduate creative arts and communications from some of our leading academics and current students.
You'll have the opportunity to explore the wide range of courses we offer and ask our staff and students any questions you might have about studying creative arts and communications and where it can take you.
Register now to be reminded when the event is and receive a take home pack to help you on your way to studying creative arts and communications.
Live Stream
Can't find the link? Go here: facebook.com/MurdochUniversity/posts/3217375654953058
Agenda
5.00pm: Open night
5:20pm: Live Q&A with an Academic and Future students officer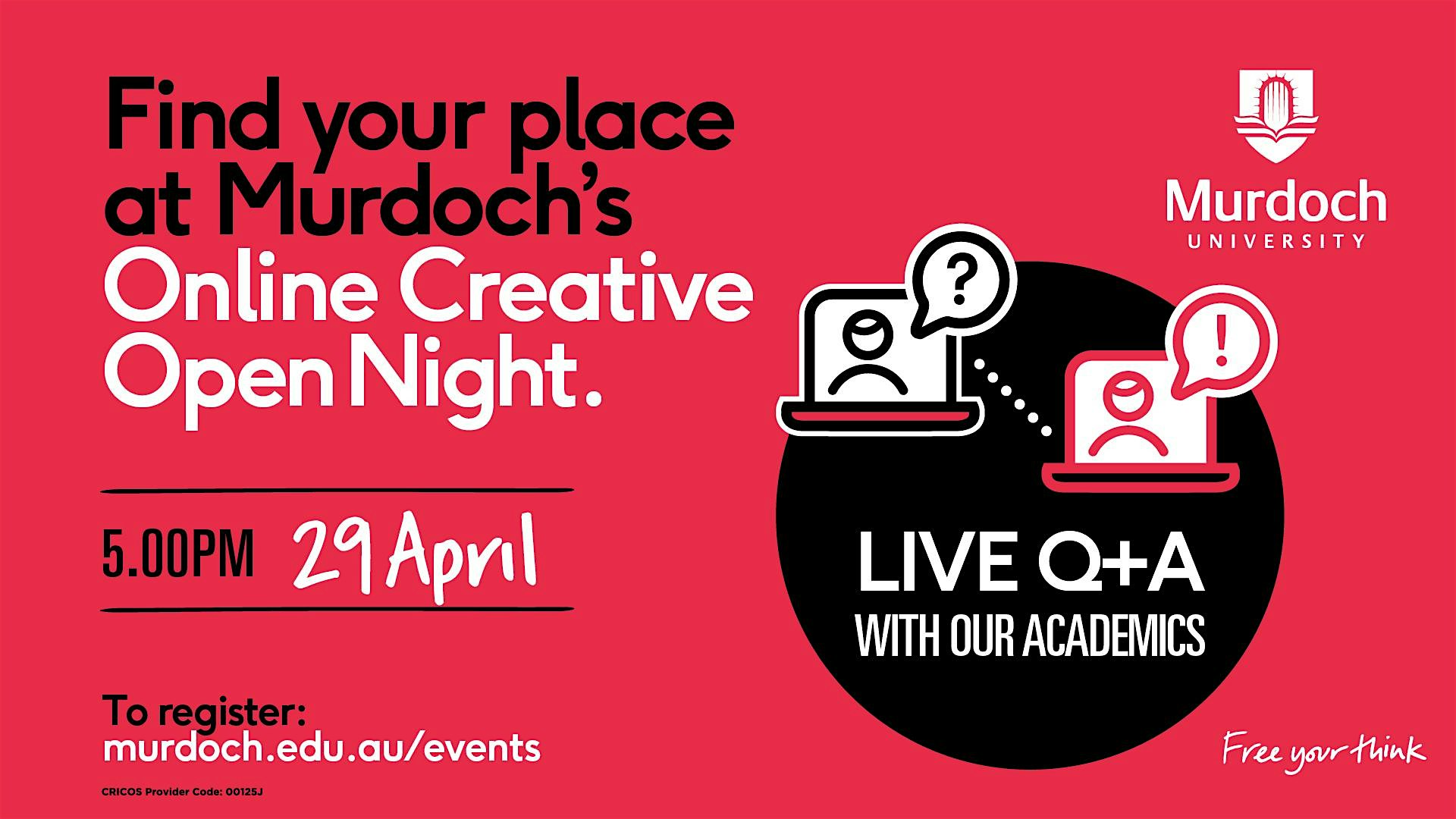 Undergraduate courses you will hear about:
English & Creative Writing
Games Art & Design
Global Media and Communication
Graphic Design
Journalism
Photography
Screen Production
Sound
Strategic Communication
Theatre & Drama
For more information about this event, or future events at Murdoch, go to murdoch.edu.au/events.