Campus is an inviting place to study. Bustling cafes, libraries with resident dogs, tranquil gardens, or lounging on bean bags in the sunshine – there's somewhere inspiring for everyone.
There's a certain energy in the air. The unmistakable hum of activity as students wander past, birds sing, music plays, and coffee machines froth. Welcome back to campus!
Murdoch University is well-known for being friendly and cosy, with tall gum trees flanking the grounds and native plants in abundance. The perfect setting for a study session. Check out the map and we'll talk you through some great spots.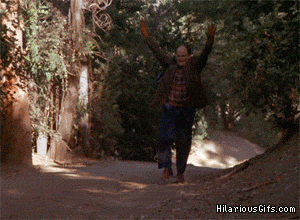 Bush Court
This is the heart of campus. Meet friends, people-watch, have a quick solo study sesh, or lay back and bask in the sun. The grassed area is peppered with bean bags and deckchairs under the canopy of trees for all students to use. There are also tranquil gardens nearby. These include:
Summer Courtyard. A pleasant respite beneath leafy trees. Find this courtyard next to the Student Hub.
Winter Garden. Also near the Student Hub, grab yourself a bite to eat and find a spot out in the open.
Banksia Court. Aside from King's Park, this is WA's only dedicated banksia garden. Discover beautiful banksias and listen to the call of the Black Cockatoo.
Peace Pavilion. Just a stroll away from the Chinese Garden, the pavilion is a tranquil area. You'll find it near the Humanities building.
Geoffrey Bolton Library
If it's been literal years since you've stepped foot inside a library, you'll be blown away by how interactive and creative they are these days. At Geoffrey Bolton Library:
There are more than 200 computers spread across four floors, so don't sweat it if you don't have your own laptop. There's also free Wi-Fi, printers, and separate study areas if you need a collaborative space. Interested in getting organised? Here's how.
The Silent Zone is best for when you need to concentrate or summon the creative muse. If you're in a note-taking frenzy, do yourself a favour and read this note-taking guide first (we promise it's more interesting than it sounds!).
The Buzz Zone is suited for group or collaborative study when you need to discuss, debate and plan without whispering. Book a study room or grab one of the booths, tables, or individual pods.
The common area is open 24/7 (yep – all day and all night) so you can study whenever is convenient. And no need to order Uber Eats. Grab a much needed late night study session snack from the vending machines here.
This one is a favourite with students. We are lucky enough to have library dogs drop by regularly to help students de-stress. Who's a good doggo?!
Librarians are worth their weight in gold, so feel free to get their assistance with assignment resources.
Group study sessions (held by senior students who have done well in a particular subject) take place in the library, as do meetings with Peer Academic Coaches.
Aside from how different libraries are these days, here are a few other things nobody tells you about uni.
Student Hub
The Student Hub isn't only for eating and drinking. Downstairs you'll find The Base, an area with meeting rooms, collaborative spaces and even a theatrette. This is a great choice if you need a little atmosphere while you learn.
Café culture
If a hit of caffeine is needed to get the brain cells firing, you'll appreciate the cafes around campus. These include:
Café Kadjininy. Café Kadj, as the students call it, is in the foyer of the library.
Law Café. As the name suggests, this is in the Law building and it's a great meeting place for students to study and hang out. And tune in for this hot tip: the cheapest cup of coffee on campus can be found right here.
Courtside. At the entrance of the Student Hub, be in the thick of all the action.
Triage Coffee Cart. This is further away from the centre of campus so it's quieter, but with plenty of booths. It's also in a convenient location for nursing students.
The Murdoch University campus is a community, with study zones for everyone.