Are you thinking of pursuing a career in science?
Are you thinking of pursuing a career in science at Murdoch University?
Attend our Online Science Open Night and find out everything you need to know about studying undergraduate science from some of our leading academics.
You'll have the opportunity to explore the wide range of courses we offer, and hear the real experiences of our students.
You'll also have the opportunity to ask our staff and student advisers any questions you might have about studying science and where it can take you.
To be reminded of the event please register now.
Agenda
5.00 - 6.00pm: Open Night presentation and Live Q&A with academics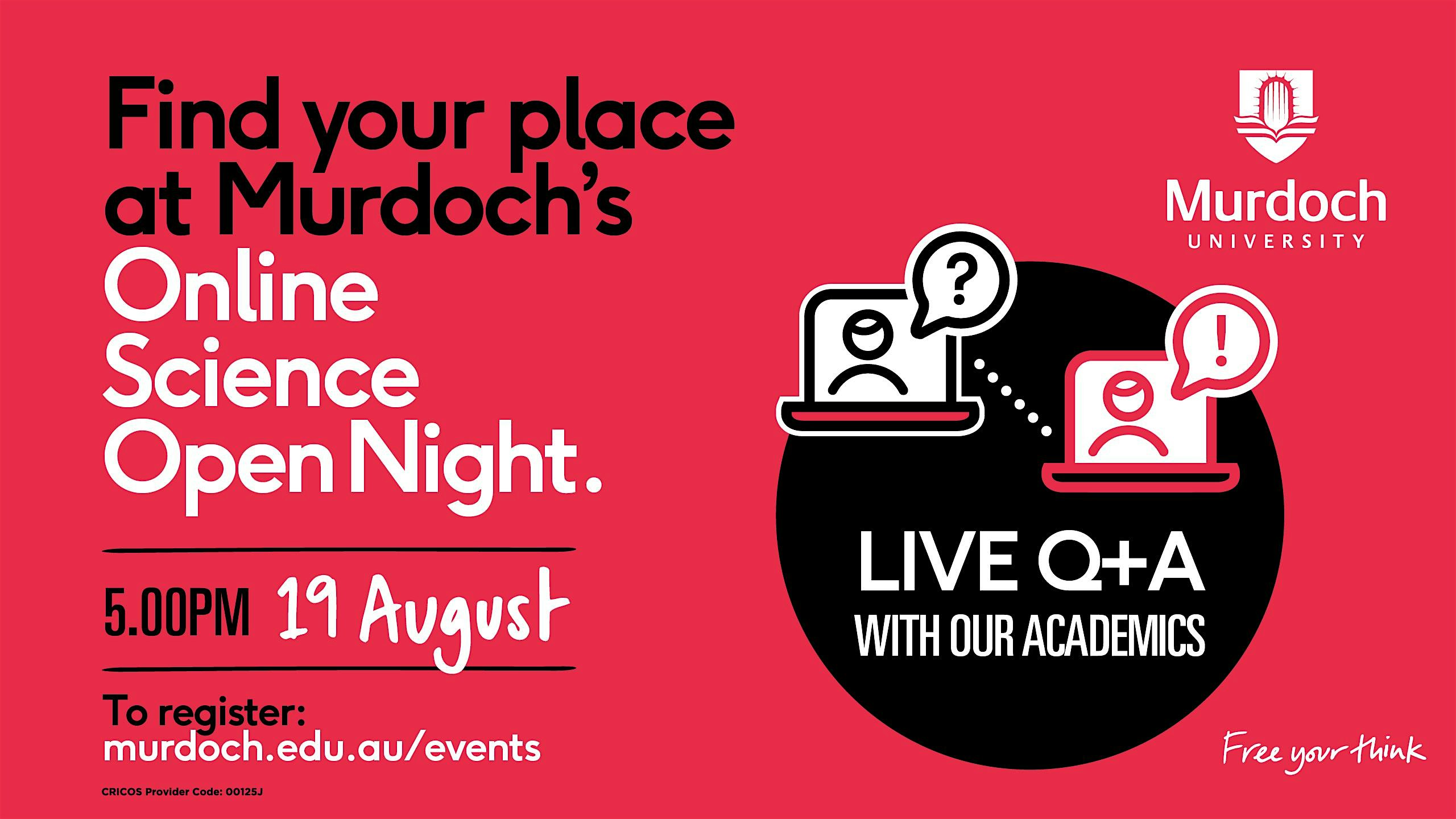 Undergraduate courses you will hear about:
Animal Health
Animal Science
Biological Sciences
Biomedical Science
Chemistry
Clinical Laboratory Science
Crop & Pasture Science
Conservation and Wildlife Biology
Environmental Management & Sustainability
Environmental Science
Food Science and Nutrition
Forensic Biology & Toxicology
Genetics and Molecular Biology
Laboratory Medicine
Marine Biology
Marine Science
Mathematics & Statistics
Molecular Biology
Physics and Nanotechnology
Veterinary Science
For more information about this event, or future events at Murdoch, go to murdoch.edu.au/events.