It's never too late for a change. Find out how to study in 2021.
It's never too late for a change. Find out how to start your studies in 2021.
If you're over the age of 20 and would like to explore your options to study at university, attend our Online Mature Age Open Night. You'll find all the information you need to start your studies in 2021.
You'll have the opportunity to explore the wide range of courses we offer, hear the real experiences of our students and ask staff any questions you might have about studying and where it can take you.
Discover how you can become a Murdoch University student through our Mature Age Pathway (MAP).
Places are limited, so please register now to secure your spot.
Key points you will hear about:
Hear about our enabling programs that can help you qualify for entry into a course at Murdoch University
Find out about the Media Portfolio Entry Pathway, and how you can enrol in a bachelor's degree in arts, creative media or communication.
Learn about how your TAFE qualification (Certificate IV or higher) can get you in to university.
Learn more about the Kulbardi Aboriginal Centre and the additional academic, social, cultural and emotional support networks available to Aboriginal and Torres Strait Islander students.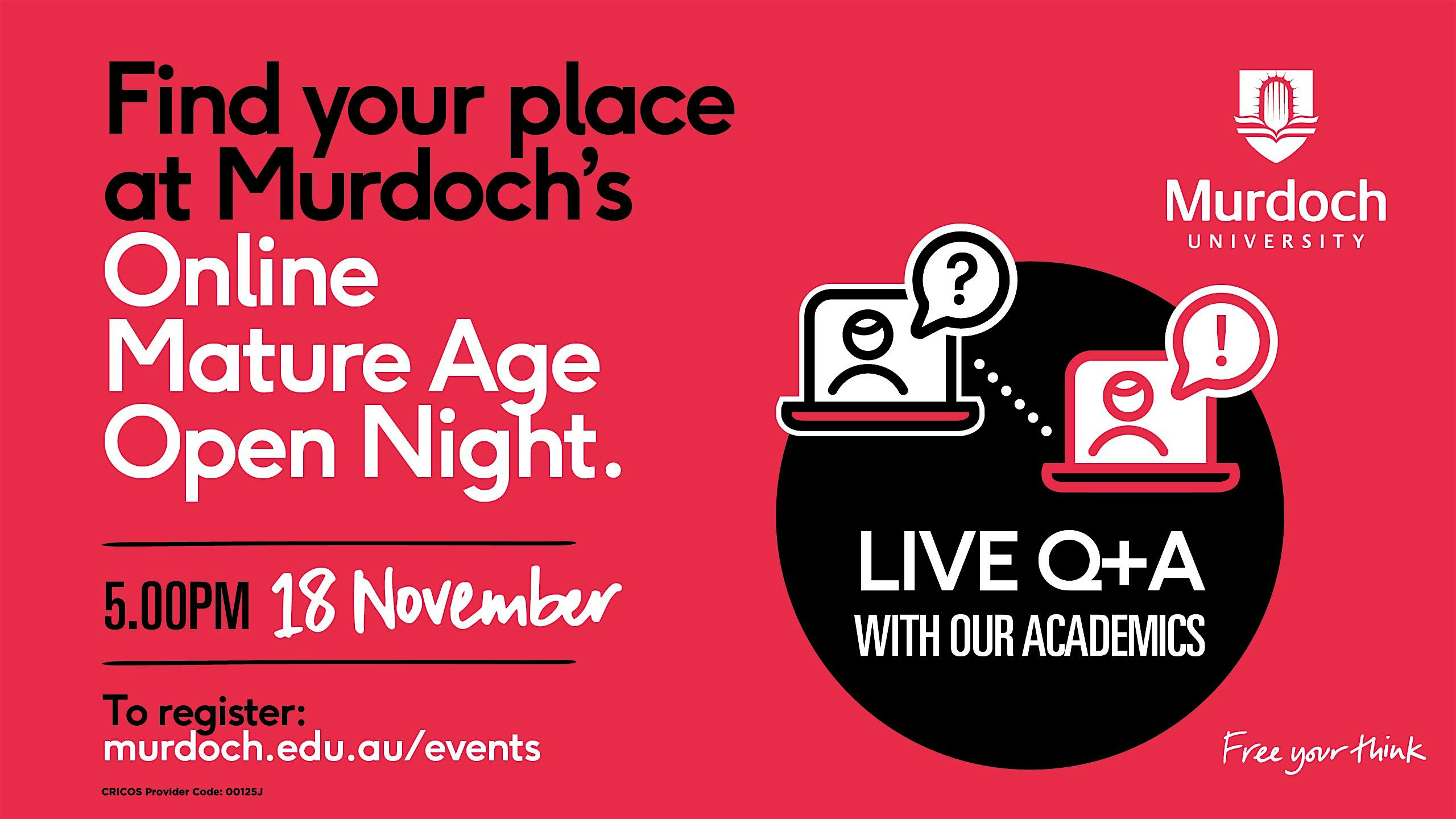 For more information about this event, or future events at Murdoch, go to murdoch.edu.au/events.