Prepare for portfolio perfection!
Prepare for Portfolio Perfection!
Our free Portfolio Preparation Day will give you the skills to build a portfolio to gain entry to the creative media or communication course you're most passionate about.
Please note: this event is designed for Year 11 and 12 students intending to apply to Murdoch University using a creative portfolio.
Why Attend?
Participate in creative workshops conducted by our academics
Get feedback on your work
Learn how to compile a stunning portfolio for submission
Agenda
9.30am - 2.00pm: Student workshops, Lunch and a campus tour
*More details released closer to the event date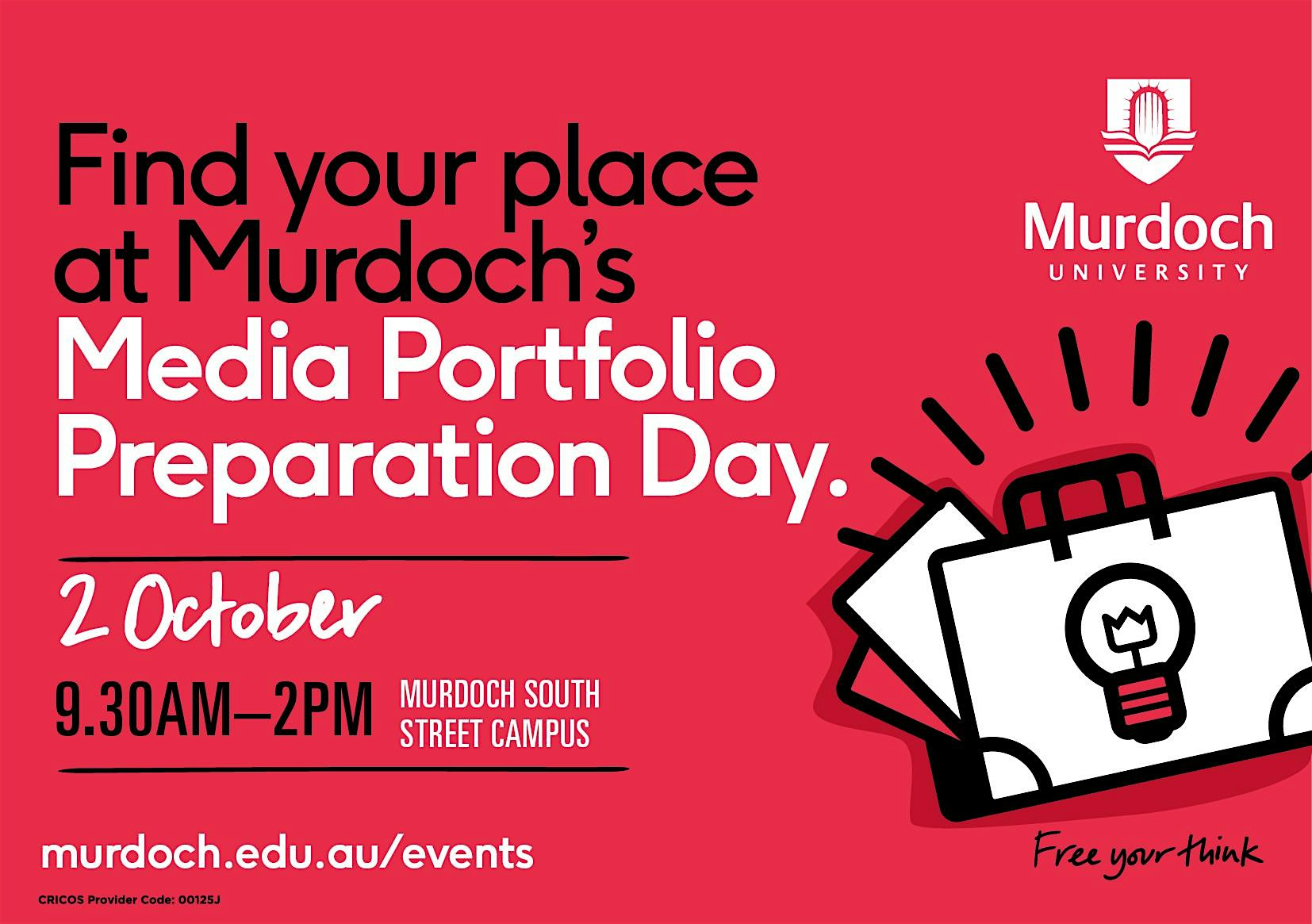 Choosing your Major
When you register, you have the option of choosing a major you're interested in developing a portfolio for. These majors are:
English and Creative Writing
Games Art and Design
Graphic Design
Journalism
Photography
Screen Production
Sound
Strategic Communication
Theatre and Drama
For more information about this event, or future events at Murdoch, go to murdoch.edu.au/events.
Further reading
Portfolio entry

Find out more about Murdoch's Media Portfolio Award admission pathway.

Read more